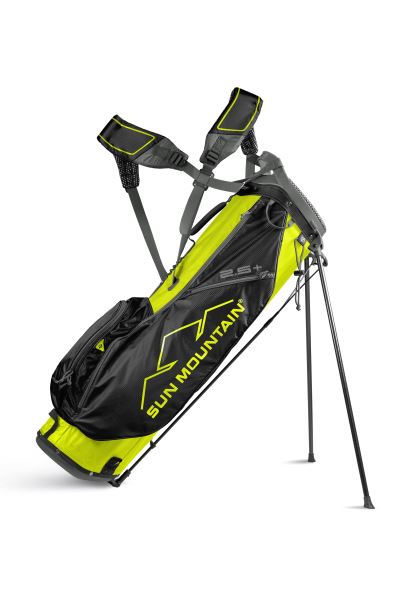 Here at MWG, we've been huge fans of Sun Mountain for well over a decade. Great push carts, awesome rain gear and robust, stylish golf bags.
Most of us are a bit past our pack-mule days, but when we do throw the sticks onto our shoulders, it's usually thanks to an extremely light and versatile carry bag.
Some of the best carry bags can be had from Sun Mountain, and one of the latest models is certainly worth a closer look. It's a new rendition of the company's tried-and-true "2Five" line.
Based on Sun Mountain's marketing materials, the weight-saving components alone should go a long way in making this product a real winner in the carry-bag market. It features carbon-fiber legs, high strength-to-weight plastics, and ultra-lightweight fabric.
For 2018, the new 2.5+ will have increased durability, increased comfort, and more storage. All of these improvements for the same retail price as before, $219.99, and increasing weight by only three ounces.
"We added the equivalent weight of two golf balls but raised durability, comfort and pocket space," said Ed Kowachek, President of Sun Mountain Sports. "We're satisfied with that trade off and think golfers will be, too."
For the retailer nearest you, call 800-227-9224 or visit www.sunmountain.com.